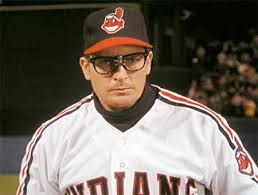 I assume everyone has seen the movie Major League and the many memorable lines.  Every time I think of the 2014 version of the Rangers, I think of the line that says, "Who are these freaking guys".  I took the liberty of editing that line for posterity and censors.
Seriously, who are these Rangers?  What is there identity going to be?  This is a team filled with some so-called "has been's, and never will be's", yet another great line.  Kouzmanoff, had a couple of decent seasons with the Padres 5 or 6 years ago.  He comes in lights it up in spring training, misses the roster because of the injury to Profar, and is back because of the injury to Beltre.  He is arguably the best hitter on the team right now, and yet he did not rank in the top 25 guys to start the season.
Just look at this roster, and there is unless I miscounted five players left on the roster from the last trip to the World Series.  This is not that team, and nobody should be deceived by past results.  It is like investing in a mutual fund and you hear a broker say, "Past results are not guarantee of the future".  That is never truer than with this bunch.  Everyone started the year thinking with all the injuries to pitching that was the problem area.  Management claimed this would be a much better hitting ballclub because of Fielder and Choo additions.  The fact is that the bullpen the supposed strength is probably not because those guys are now starters, and it is time to face facts that this team is completely different without Beltre in the lineup.  To make matter more confusing is that the team is tied for #2 in all of MLB in fielding errors, and the hitting is inconsistent at best.
As I run down a few other numbers #28 in homeruns, #22 in runs scored, #11 in on base percentage, #5 in GIDP, #16 in ERA, #20 in opponents batting average, and #1 in shutouts, also #1 in defensive double plays.
That is the most confusing stats I have seen in a long time, as we are near the bottom in some categories and near the top in others.  I think that is logical considering that there are so many injuries to the team.  I also think it is logical because of the catcher position.  The Ranger organization has undervalued catchers in my view for a long time.  All the great teams throughout baseball history had outstanding catchers.  Those guys know the way each pitcher works, they know the opposing hitters, and know when to ask a player, "how is your wife and my kids", another great line from Major League.  Jake Taylor was the leader of the movie team; Kevin Costner played a catcher in Bull Durham.  A great catcher makes all the difference in the pitching staff and because they know pitchers many are pretty good hitters.
My prediction is that unless the Rangers make a big trade for a catcher, (not going to happen), or the guys there now develop very quickly, the weird numbers will continue unless Soto returns fully healthy soon.  I discount the return soon, because a catcher with a bad knee is going to have trouble returning quickly.
I am not expecting the cavalry to come riding in anytime soon, and until then Washington is just going to have to use the best 25 guys he can find.  He is going to have to get out of his comfort zone and use some guys like he never has before.  Speaking of using guys differently, just how long do you leave a big old Prince hitting in the 4-spot hitting so far below the Mendoza line, he makes Mendoza look good!  He needs to be hitting like #7 or 8.
In the meantime, we all need to ask, just who the 2014 Texas Rangers are!
Go Rangers!
{ 0 comments }