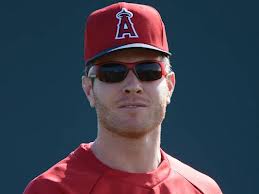 According to several sources, including Calvin Watkins of ESPN Dallas, The Texas Rangers did talk to the LA. Angels of Anaheim about Josh Hamilton. Now while I would like to have the 2010-2011 Josh Hamilton back on the Texas Rangers, I am not sure if I want the current Josh Hamilton back. He is owed $90.2 million on the remainder of his contract, he has been oft injured, and he has not put up near the All-Star type numbers that he did while he was wearing Ranger red and blue. In his time with the Texas Rangers he hit .305 with a slugging percentage of .549, while in his two years with the Angels he has hit .255 with a slugging percentage of .426.He only played in 89 games last season for the Halos, and he seems to be saying all the wrong things again, kind of like he did his last season with Texas. Ken Rosenthal, the talks between the two clubs about Josh Hamilton "did not gain any traction".
The Texas Rangers announced that they have signed right handed pitcher Kyuji Fujikawa to a one year, $1.1 million deal with incentives and an option for 2016. The 34 year old got into 15 games in relief for the Cubs last season, and he posted an ERA of 4.85 with 17 strikeouts and 6 walks. The Rangers are hoping that he will fit well in the pen along with guys like Robbie Ross, Tanner Scheppers, Neftali Feliz and others. Last season he was recovering from a 2013 Tommy John procedure, and that is why he pitched in so few games. I have high hopes that he will be a good option out of the pen in 2015.
Monday the Texas Rangers signed right fielder Kyle Blanks to a minor league deal. According to Gerry Fraley of the Dallas Morning News, Blanks is "a massive but injury-plagued right-handed hitter with power potential". It is never a bad thing to have too many players at one position, and I do not think that Blanks will jump ahead of guys like Jake Smolinski, but we will have to wait and see what Spring Training brings us.
The Texas Rangers at the moment look somewhat like this:
Infield –
1B – Prince Fielder
2B – Rougned Odor
SS – Elvis Andrus
3B – Adrian Beltre
Outfield -
LF – Jake Smolinski
CF – Leonys Martin
RF – Shin-Soo Choo
Starting Pitchers -
1. Yu Darvish
4. Colby Lewis
5. Nick Martinez or Nick Tepesch
Bull Pen
cl – Neftali Feliz
Tanner Scheppers
Robbie Ross
Kyuji Fujikawa
That is what I think it would look like at the moment, but something tells me that the Texas Rangers are not quite done yet with making deals.
{ 0 comments }