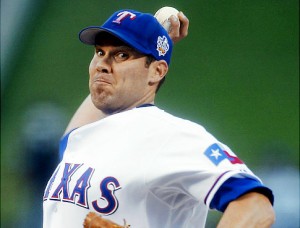 The Texas Rangers have contacted Colby Lewis and his agent today according to T.R. Sullivan of TexasRangers.com
Rangers make offer to free agent pitcher Colby Lewis http://t.co/AD0W5IErGN

— TR Sullivan (@Sullivan_Ranger) October 30, 2014
Colby Lewis is the winningest post season pitcher in Texas Rangers history, and I for one am glad that the Texas Rangers are talking with him. I kind of hope that he is re signed as the number 5 starter for the young guys the Rangers will be throwing out there in 2015.
Colby Lewis finished the season strong, according the Even Grant of the Dallas Morning News. He had an ERA of 3.97 over his last 10 starts. Lewis will be a great veteran presence for the young pitchers on the Texas Rangers staff. I expect him to accept the offer, since he has stated that he has a desire to return to the Texas Rangers for the 2015 season. Colby Lewis defied all odds by being the firsts pitcher ever to come back for the type of hip surgery he had.
I think it is a  great thing that Colby Lewis and the Texas Rangers are trying to work out a deal. What do you guys think? Do you want Colby Lewis back? Let me know! Go Rangers!
{ 0 comments }