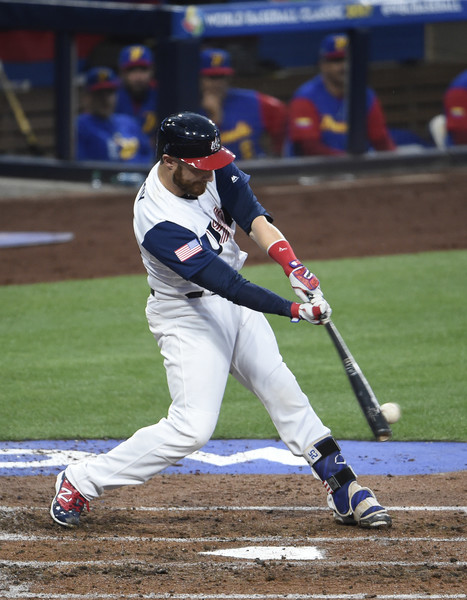 The World Baseball Classic has been fun to watch this year. There have been a lot of clutch moments from a lot of people, including Rangers like Jurickson Profar, Jonathan Lucroy and Sam Dyson.
Team USA was facing an undefeated Puerto Rico thst beat them just five days before. The scoring began after a Jonathan Lucroy single followed by a Ian Kinsler home run. And it didn't stop. Team USA really put it away in the seventh inning with 3 more runs to make it 7-0. Marcus Stroman was brilliant, allowing no hits through six innings.
It is the first ever World Baseball Classic championship for team USA. The Puerto Rico team was just outmatched by Stroman in this one, and for the first time in the tournament as well.
As all the MLB players return to their respective clubs, the American players will return with a little more hardware to their name. Congratulations to Lucroy, Dyson and all the American players for a great tournament. Now lets start the MLB season already!
{ 0 comments }