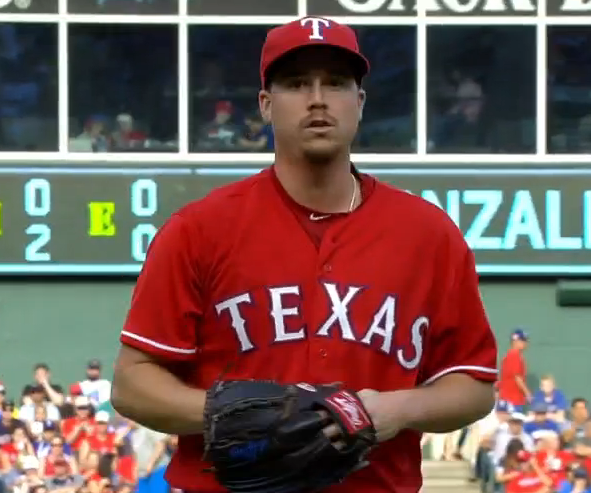 According to several sources on Twitter including T.R. Sullivan and Evan Grant, Chi Chi Gonzalez will be sidelined for the next three months with a partial tear of the ulnar collateral ligament in his right elbow.
Right now Dr. Keith Meister does not rhin Gonzalez will need Tommy John surgery, just rest. The problem is, if he soes wind up needing the surgery, he will be gone for the fourteen months following the proceedure. So what soes this mean for the Rangers?
I am not sure Go zalez was going to make the rotation, but if the team puts him on the sixty day DL, they can add another pitcher to the forty man roster, someone like Dillon Gee.
The Rangers are looking for options in the rotation following Yu Darvish, Cole Hamels and Martin Perez. Several have pitched well including Gee. It should make the competition a little more competitive, now that someone can make the forty man out of camp.
Bummer for Chi Chi, but in the long run it may be good for the Rangers.