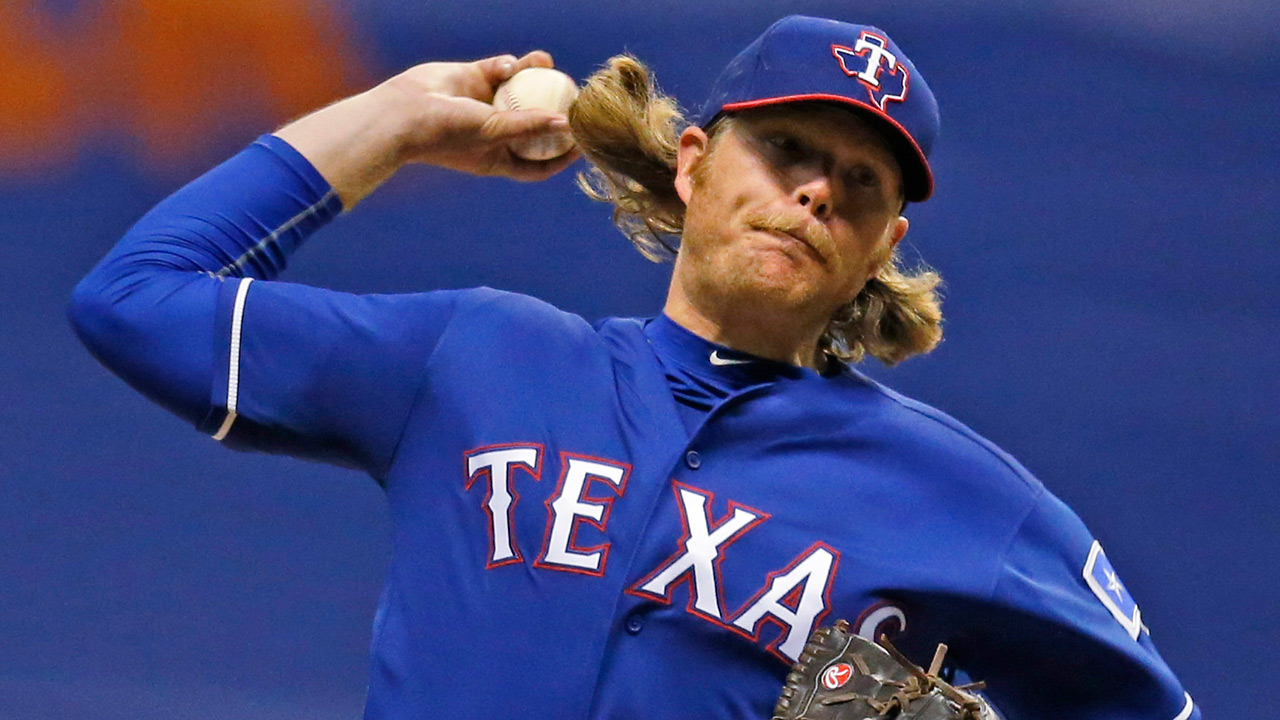 A.J. Griffin may have solidified a spot in the opening day rotation last night. Although he started poorly. He finished great. Griffin will most likely be the fourth starter on opening day, in my opinion.
So, the Rotation looks like this as of right now:
1. Cole Hamels
2. Yu Darvish
3. Martin Perez
4. A.J. Griffin
5. ???
So who will the fifth starter be? There are several options. Nick Martinez has worked himself out of consideration with his last two starts, in my opinion. He now has an ERA of 16.20 in 8.1 innings pitched. Probably not what the Rangers are looking for.
Dillion Gee has a 1.29 ERA in 7.0 innings pitched so far in the spring. He has been very good so far, and he may be the front runner for the fifth spot at the moment. Gee has an opt out if he is not on the major league roster by March 29, so that may give him a leg up on some of his competition.
Mike Hauschild has a 4.05 ERA in 13.1 innings pitched. He is anotherbone with an opt out, and the Rangers are going to have to make a decision on him before the season begins. Right now it looks like it is coming down to these two guys.
I have seen both of them pitch this spring, and I feel like the edge goes to Gee right now. I believe he is going to be the fifth starter on opening day. Of course, there are still two weeks remaining, so anything is possible between now and the final cuts. I am glad there are so many televised game this spring. Makes it eaiser for guys like me (guys not in Arizona) to get a feel for some of the battles in spring.