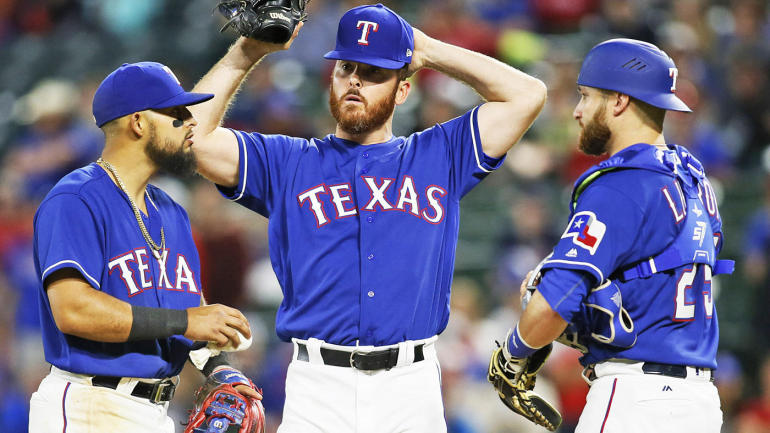 The Texas Rangers sure can lose a one run game. In the ninth. We all witnessed another Sam Dyson breakdown that led to another late inning loss. But is it really all Sam Dyson's fault?
Don't get me wrong, he deserves a lot of blame for his uninspiring 2017 thus far, but the defense and the offense have not been helpimg this team in the first two weeks either. Elvis Andrus has been an error machine, but it isn't just Elvis. The Rangers are not playing high quality defense all the way around. From confusion in the outfield to just plain missed balls, it has not been helping rheir stsrting pitching or bullpen.
The offense, although they have been hitting the long ball, are not hittimg whwn it counts. Take Sunday's game. They ledt the bases loaded, twice, in a game they lost by one run. They are not hitting with runners in scoring position. They are not hitting a lot of home runs with people on base. This team is not playing well all the way around.
Although it is easy to blame Sam Dyson (and he does deserve blame), this entire team is underperforming. Badly. Just look at the bullpen ERA, only three pitchers have and ERA of 3.00 or under. The Rangers have started the season very badly, and it is hard to watch. This team is either destined for an epic turnaround or they are headed for an epic collapse. Only time will tell which it will be.