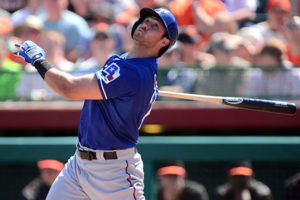 The Texas Rangers did not really have a good April. Not their worst by any stretch of the imagination, but not good to say the least. The Rangers are in fourth place in the American League West, behind the Astros, Angels and Athletics. They have one more game to go this afternoon, but they will finish at best 12-13.
The Rangers big problem has been relief pitching. And not hitting with runners in scoring position. And starting pitching not going deep. And fielding. So pretty much everything. The Rangers are 11th in the American League in relief pitching ERA (4.94), their bullpen has also given up 41 earned runs, allowed 47 runs total. Teams are batting .277 against the Rangers bullpen, good for 14th in the American League.
There are positives, though. Our starting rotation is posting a 3.19 ERA, that is good for second in the American League. They are giving up a batting average against of .221, also second best in the American League. They have also walked more than anyone else in the AL, with 62.
The Rangers are doing pretty good offensively, they just are not hitting well with runners in scoring position, and they are relying on the home run a little too much early on this season. If we look at the good, we can say it has been fun to watch Joey Gallo both offensively and defensively so far in 2017. He has made some great plays at third. It is going to be a while until Adrian Beltre returns, so it is a good thing that Gallo is playing so well. Ryan Rua has also been shining spot on defense, doing great in both left field and at first base.
It is said that you can't win a division in April, but you can lose one. The Rangers have not done either of those things yet, as they are only four games behind the Astros. They have yet to play the Astros as well, a team they destroyed in 2016.