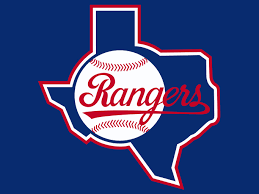 2018 is upon us, which means we are less than two months from Spring Training! The Rangers had a bad 2017, capped of by the fact that the Houston Astros won it all. That means the Rangers were neither the first team in Texas to the World Series, nor the first Texas team to win it all. Adding insult to injury, the Rangers have done little to improve the 2018 roster (just my opinion).
So what is there to be optomistic about in 2018? The Rangers were supposed to be good in 2017, and they weren't. Maybe the opposite can happen in 2018. The Astros are now the team to beat in the AL West, and the Angels have the Japanese Babe Ruth. So that leaves Seattle, Oakland and Texas as the projected bottom three teams. Can the Rangers outperform their roster this season? It is not completely set yet obviously, but I am not optimistic about any future additions. The Rangers spent the money they had too to get a new (and unecessasary) ballpark. So there's that to look forward to in 2021.
Look, I love this team, but my mindset is back to pre 2009. I am going to enjoy watching the team, complain some, rejoice some, but know in my heart that this team is headed for a decade of mediocrity. Until they reboot the team, it will be a .500 ballclub, nothing more. I personally believe that the front office needs to be changed over, but again, just personal opinion. So if you don't expect too much, it should be a fun 2018 Rangers season!