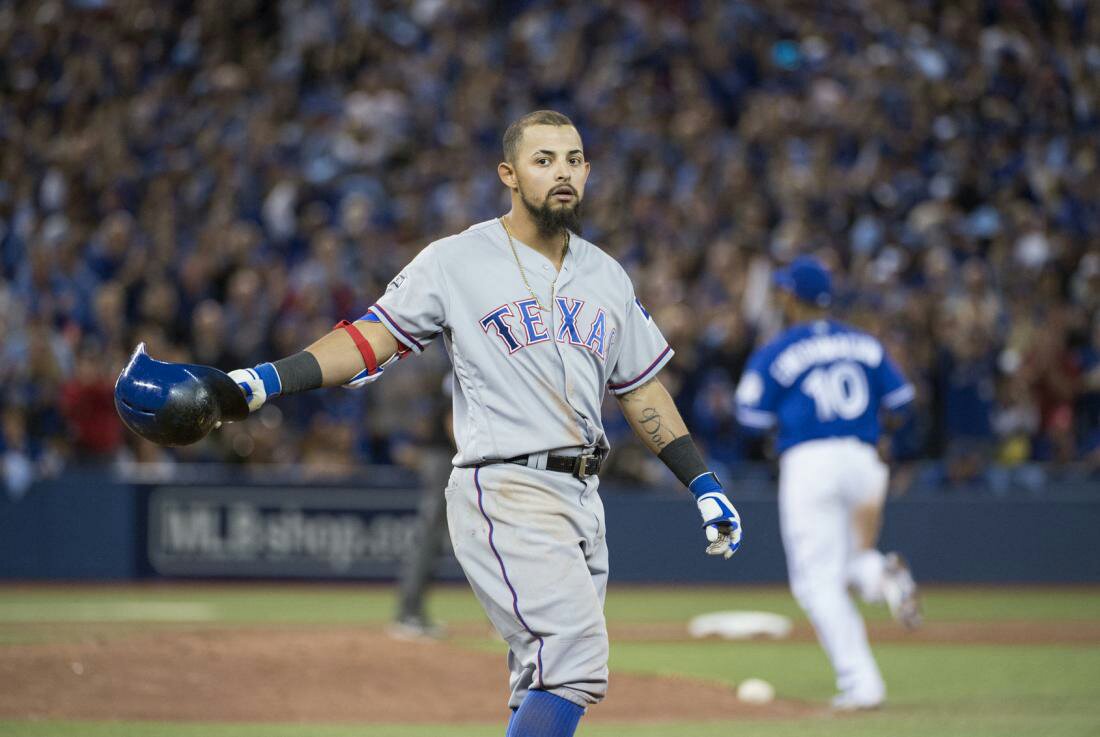 Rougned Odor had a bad season. He hit .204 with 30 home runs and 75 RBI. He struck out 162 times, walked only 32 times. He comitted 19 errors on the field. He is also only 23 years old.
Rougned will learn over time there is more to batting than just swinging for the fences every time. Sure he connected 30 times for a dinger, but what about the other 580 plus at bats? 162 strikeouts, not a lot of singles either. Rougie is a young, impulsive, spirited player who was trying to live up to a nig contract in 2017, and I for one think he will come around in 2018. His hitting approach needs to change, but the entire team needs a new hitting approach after 2017. For all of his errors and strikeouts, he does make some great plays on the field, and he and Elvis turn a whole mess of double plays.
The Rangers also have Jurickson Profar, whom some fans were clamoring for while Rougie was struggling in 2017. The minors are not very deep at the second base position, but Odor is only 23 so you would hope that would be a solid position for years to come.
If Odor struggles out of the gates again in 2018, it will be ery interesting to see what the Rangers organization will do. Some of it will hinge on whether Profar sticks around or not. Some of it will hinge on what is available and affordable out there. The rest will hinge on the performance of Odor. I am rooting for him to have a turn around season, and play to his ability. I hope thst is what we get!