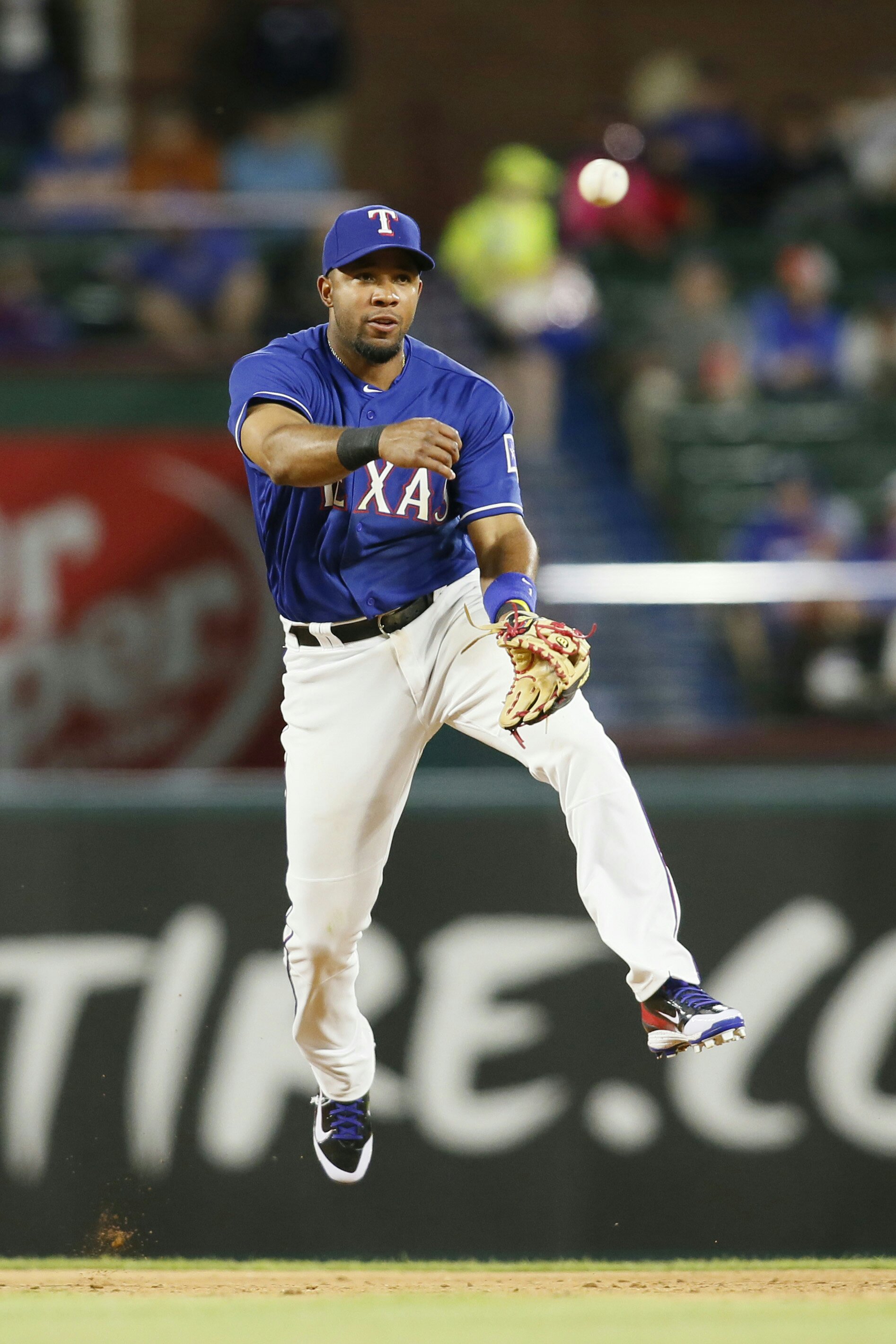 Elvis Andrus had a career year in 2017, quite the opposite of Rougned Odor. Andrus hit .297/.337/.471 with 20 home runs and 88 RBI. He pulled in a career high 44 doubles, and he stole 25 bases. On the field Andrus was pretty good as well, comitting 17 errors and turning 107 double plays.Elvis has been talked about as overpaied and not a premium short stop, but I believe he is a late bloomer, sort of like Nelson Cruz was. Elvis had a previous career high of 8 in home runs before jacking 20 in 2017. He looked much more confident. He got married and had a son. He seems to be in a good place professionally and personally.
It sure showed up on the field in 2017 and I would expect it ro continue in 2018. Elvis relationship with Adrian Beltre is also one that is really entertaining to watch. The way they interact on the field and in the dugout makes baseball fun to watch, even in a down season.
Can Andrus improve on his 2017 numbers? I would be really happy if he would just repeat his performance from 2017. Pitching is the main problem for the Rangers going forward, and also swinging for the fences did not help their cause either. If Elvis can help the younger players slow down and take a few pitches, hit a few simgles, and walk a couple times, he could become the heart of this franchise when no. 29 retires. I have to say that short stop is in good shape for the forseeable future for the Texas Rangers!